10 Most Beautiful Perfume Bottles You Can't Help Admiring
There are many fragrance lovers who have a habit of keeping their most beautiful perfume bottles even after they have finished using up the perfumes. Hence, it is not unusual that there are perfume enthusiasts who are constantly looking for the prettiest perfume bottles which would look great in their collection!
As a perfume enthusiast, I prioritize on the scent over the bottle design, but beautiful perfume bottles are a great bonus as they would look so pretty on my dressing table. Many times, perfumes are not just about the juice as there are buyers who would take into consideration the craftsmanship of the perfume bottles.
If you want to buy a perfume for a special someone but you do not know the person's taste in perfumes, a safe choice would be to buy a perfume with a beautiful bottle design. Even if the recipient does not like the scent, he or she will likely admire, appreciate, and keep the pretty perfume bottle! These are some of the most beautiful perfume bottles I have ever seen: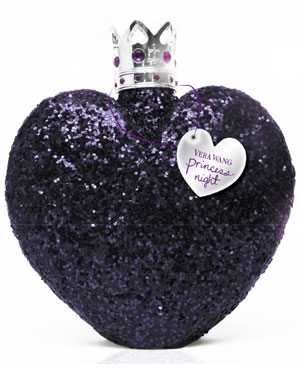 Buy from Perfume.com - FREE Worldwide Shipping with code: FREE69
Vera Wang Princess is a highly popular perfume and I'm surprised that Princess Night isn't more popular than Princess. In my opinion, the bottle and fragrance of Princess Night are prettier than that of Princess. Princess Night features a heart-shaped perfume bottle plastered with dark purple glitter to go with its nocturnal theme. The silver crown with embedded purple rhinestones complete the look of the bottle. Vera Wang Princess Night is undeniably an outstanding and attractive perfume bottle that girls would love to have in their collection!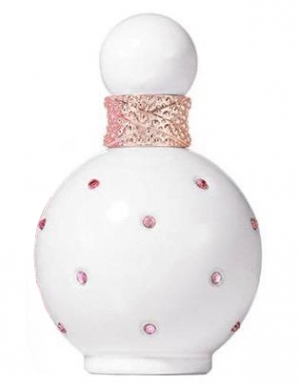 Buy from Perfume.com - FREE Worldwide Shipping with code: FREE69
Britney Spears Fantasy Intimate Edition is yet another flanker of Britney Spears Fantasy that has the same bottle design. Who would have thought that a change in color would bring about a huge difference! The original pink Fantasy bottle is cute, but it looks so much more elegant in this white bottle of Fantasy Intimate Edition. This white bottle with pink gemstones may look simple. However, it is such an understated beauty. Hence, Britney Spears Fantasy Intimate Edition is among the most beautiful perfume bottles when it comes to affordable fragrances. It is also one of my favorite Britney Spears perfumes.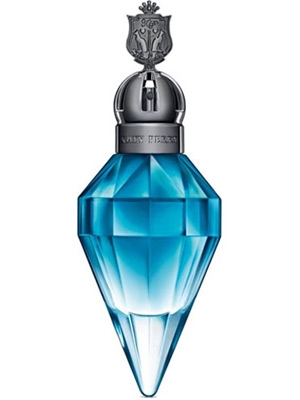 Buy from Perfume.com - FREE Worldwide Shipping with code: FREE69
Katy Perry Royal Revolution perfume bottle features a blue, elongated jewel design. Due to its sharp end, you cannot place the perfume vertically but that is not an issue since it you can place it lying down and looking beautiful. The perfume bottle design does evoke a concept of royalty in a fairy tale manner instead of a realistic manner. Therefore, it is a really cute and fun bottle design. What's even better is that Katy Perry Royal Revolution is available at a reasonable price since it is a celebrity perfume! I highly recommend this one if you do not have much to splurge on.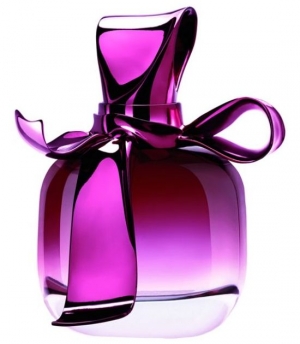 Buy from Perfume.com - FREE Worldwide Shipping with code: FREE69
Popular gifts include perfumes that have pretty bottle designs. So why not give a perfume that draws inspiration from gifts, like this Nina Ricci Ricci Ricci perfume? Nina Ricci Ricci Ricci looks like a gift because of the large ribbon on top of the bottle. The metallic ribbon of Ricci Ricci curves so naturally as if it is made from cloth, so as to form a ribbon-shaped knot. This pretty purple crystal bottle of Ricci Ricci is designed by Lalique. If you love bows and ribbons, then the design of this perfume bottle would highly appeal to you!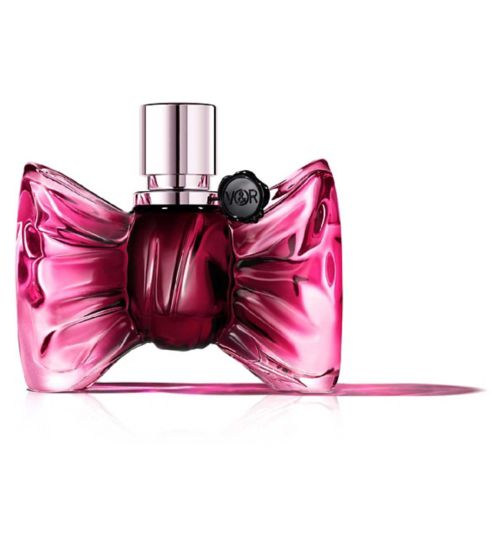 Buy from Perfume.com - FREE Worldwide Shipping with code: FREE69
Here's another perfume bottle that would appease those who simply love ribbons and bows! Not quite though, as the perfume bottle of Viktor & Rolf Bonbon is actually designed based on the shape of a wrapped candy. Well, you can pretend that it is the shape of a bow if that's what you prefer! A little bit of trivia here: bon bon is actually a type of candy that is usually dipped in chocolate. Therefore, Victor & Rolf Bonbon is aptly named for its sweet, candy-like scent paired with its adorable, wrapped candy bottle design! It is really a cute and one-of-a-kind perfume bottle.
Jean Paul Gaultier has many spinoffs of its iconic Classique perfume bottle. Although gorgeous, they are mostly limited edition. Hence, they can be hard to get, especially when it comes to the old versions. Classique Intense is one of the permanent collections by Jean Paul Gaultier which features a different fragrance. And to me, Classique Intense has a prettier bottle than the original Classique EDT and Classique EDP. Anyhow, you can't go wrong with any of these women-shaped bottles from Jean Paul Gaultier as they all look so elegant!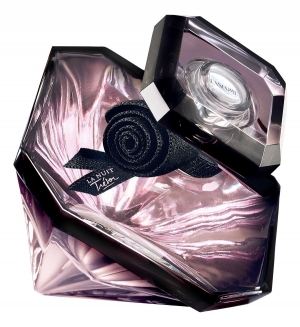 This beautiful diamond-shaped bottle with transparent purple and black hues is none other than Lancome La Nuit Tresor perfume bottle. A satin black rose and bow on the neck of the perfume bottle add more elegance and femininity to the whole look. The overall look is bewitching and mysterious which brings to mind a dark fairy tale. The perfume bottle of La Nuit Tresor does not look childish but sensuous and sophisticated. Therefore, it is a great perfume bottle design for an adult woman.
Buy from Perfume.com - FREE Worldwide Shipping with code: FREE69
This Juicy Couture Viva La Juicy Rose bottle is so shimmery and sparkly. I have no doubt that Mariah Carey would love this bottle design since she obsesses over glitter and sparkles. The perfume bottle is much prettier in real life as the photo is not able to show all the sparkles. The glittery bottle of Viva La Juicy Rose is already so pretty on its own, but the pink tulle ribbon and a pink gold pendant on the bottle's neck further enhance the beauty of the bottle. This just screams girly and modern glamour! You can be certain that it is an ideal perfume bottle for the young women.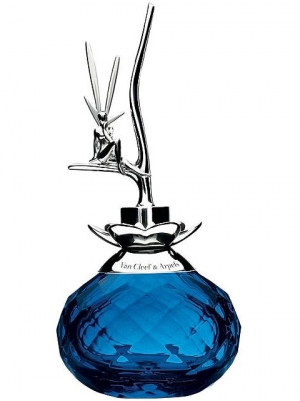 Buy from Perfume.com - FREE Worldwide Shipping with code: FREE69
Van Cleef & Arpels is a company that mainly specializes in French jewelry, but its boutiques also sell perfumes and watches. For this Van Cleef & Arpels Feerie perfume bottle, the design shows an obvious connection with the company's High Jewelry collection which is called Midsummer Night's Dream. To go with the fairy theme of the perfume, the bottle has a unique top decoration depicting a silver fairy perching on a silver twig. The bottle design is a spectacular work of art which looks luxurious! I bet you have never seen anything like it before.
1. Guerlain Reve de Lune
Guerlain has many exquisite and downright stunning perfume bottles which are mostly exclusive. Those limited edition perfumes bottles are definitely among the most beautiful perfume bottles anyone has ever seen. This Reve de Lune perfume in a gorgeous bee-shaped bottle is a great example. The silver leaf on the wings of the bee are hand-applied. There are only 57 bottles of Guerlain Reve de Lune in this world. Thus, Reve de Lune is a very rare perfume. Even if you are fast enough to snag one of these rare Guerlain perfumes, you may not be able to afford it. This Reve de Lune for instance, is priced at USD25,000 per bottle. Sorry, but you can't touch this!
You might also be interested in:
Vivienne Westwood Boudoir Review – A Perfume That Smells Like Vagina?
6 Best Britney Spears Perfumes To Mark Your Territory
6 Best Light Perfumes For Work
Viktor And Rolf Flowerbomb Review
11 Best Perfumes That Smell Like Rain Or Petrichor
Beyonce Pulse Review – Should I Put A Ring On It?