Gucci Guilty Review – I'm Guilty For Not Loving This
Gucci Guilty Eau de Toilette was released in 2010 and it has become one of the best-selling perfumes for women. Big brands like Gucci usually give an impression of classiness and sophistication. However, I'm not in love with this perfume despite its popularity.
Gucci Guilty Notes and Bottle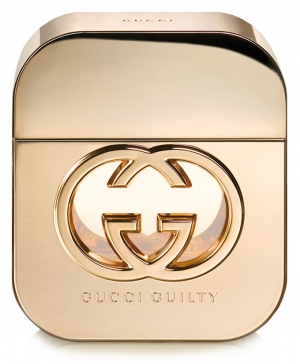 Notes:
Top: Mandarin, Pink Pepper, Bergamot
Middle: Peach, Lilac, Geranium, Jasmine, Black Currant
Base: Amber, Patchouli, White Musk, Vanilla
Gucci Guilty Review
I think the Gucci Guilty perfume bottle looks cool and chic. My fingerprint marks easily stick onto the bottle though which makes it looks messy. Like many modern designer perfumes, Gucci Guilty is a very wearable fragrance that is unlikely to offend anybody. Therefore, it is a very safe scent that you can wear to pretty much anywhere without worrying that a person would comment negatively about your perfume.
Gucci Guilty is classified as an oriental floral scent and it smells like sparkling fruits with a tiny bit of spiciness. If you are looking for a unique perfume, you would certainly be disappointed with Gucci Guilty. This is because the scent has been done many times over as this type of fragrance is common across many modern designer brands of perfumes. However, that is not the main reason I don't love this perfume.
My main gripe about Gucci Guilty EDT is that it does not last long at all. Most of the perfumes I own are in Eau de Parfum (EDP) concentrations. As such, I am accustomed to having my fragrances last long on me. Nevertheless, I know it is not fair to compare the performance of an EDT to that of an EDP.  However, even when I compare Gucci Guilty to other EDT perfumes that I own, Gucci Guilty is the worst performing EDT I have ever tried.
The longevity of Gucci Guilty is like a body spray instead of what I expect from an EDT. Not only does it last a maximum of one hour on my skin, but the smell is also very faint which contributes to a weak sillage. Thus, I don't see why this perfume is called Guilty as the name does not fit the scent at all.
When I think of 'Guilty', I imagine a deep, sexy scent with strong sillage which will make men go crazy and couldn't stop sniffing you. However, this perfume is so meek and quiet. Maybe this is what Gucci meant by Guilty: Being guilty of your wrongdoings so you look down and hide away.
Gucci Guilty's performance is chiefly disappointing. For that reason, I do not think it is worth buying Gucci Guilty at all especially when you consider the price. As such, I do not recommend this perfume unless you have extra to splurge on because you love the bottle. Many people seem to love the perfume though.
Summary of Gucci Guilty Review
Pros:
Safe, inoffensive scent
Unique bottle
Cons:
Does not last long at all
Poor sillage
| | |
| --- | --- |
| Sillage | |
| Longevity | |
| Value | |
| Uniqueness | |
Rabbit's Love-O-Meter
Where to Buy Gucci Guilty
Buy from Perfume.com - FREE Worldwide Shipping with code: FREE69
You might also be interested in:
6 Best Light Perfumes For Work
Viktor And Rolf Flowerbomb Review
10 Best Perfume Bottle Designs You Can't Help Admiring
Elizabeth and James Nirvana Bourbon Review
Vivienne Westwood Boudoir Review – A Perfume That Smells Like Vagina?
6 Best Britney Spears Perfumes To Mark Your Territory
Chloe Eau de Parfum Review – A Perfume That Embodies Femininity