Britney Spears Private Show Review
Britney Spears Private Show perfume was released in 2016 and it is the 20th perfume released by Britney Spears. I love Britney Spears perfumes but I wasn't counting the number of perfumes she had released. Thus, to learn that she had already released 20 perfumes is surprising to me. Most of her perfumes are Fantasy flankers though so it is a little hard to keep up with all of them. I'm glad to see a non-Fantasy flanker this time around even though I love most of her perfumes in the Fantasy line. Finally, Britney introduces a new "pillar" fragrance!
Britney Spears Private Show Notes and Bottle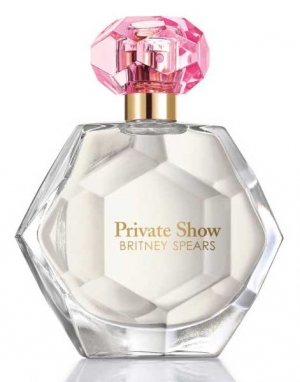 Notes:
Top: Clementine, Nectarine, Coffee, Whipped Cream
Middle: Dulce De Leche, Orange Blossom, Sambac Jasmine
Base: Amber, Musk
Britney Spears Private Show Review
To begin with, Britney Spears Private Show is classified as a floral fruity gourmand. I hardly get any fruits from it though. Nevertheless, it is a very gourmand scent. Like many other celebrity perfumes, Britney Spears Private Show is a delicious-smelling scent, but it is unique as it features an unusual ingredient as one of its main notes.
The star ingredient in Private Show is dulce le leche which is a delicious caramel sauce made by simmering sweetened milk. While that alone sounds delicious, Private Show also features other delicious ingredients as its primary notes. Besides dulce le leche, the other main notes in the perfume are whipped cream and coffee. Therefore, you can expect this perfume to smell delectable!
Private Show is a sweet, milky, and creamy caramel perfume which reminds me of caramel latte. Coffee is a popular ingredient in perfumes now but those who are looking for a coffee-scented perfume would be disappointed with Private Show. This is because the coffee note in Private Show is barely detectable.
In essence, Britney Spears Private Show smells mostly like caramel. Hence, I would highly suggest it to gourmand fans who enjoy smelling toothsome. Britney Spears Private Show is a sweet fragrance but it does not smell sickly sweet nor cloying. Besides that, the scent is smooth without any harsh notes. Overall, it is a scent that would please most people.
Due to its delicious nature, Britney Spears Private Show is definitely great for the cold weather when you want to feel cozy and warm. All things considered, I think Private Show is one of the best Britney Spears perfumes. 
Summary of Britney Spears Private Show Review
Pros:
Delicious, caramel scent
Affordable
Features a unique ingredient, dulce le leche, as one of its main notes
Cons:
| | |
| --- | --- |
| Sillage | |
| Longevity | |
| Value | |
| Uniqueness | |
Rabbit's Love-O-Meter
Where to Buy Britney Spears Private Show
Buy from Perfume.com - FREE Worldwide Shipping with code: FREE69
You might also be interested in:
Britney Spears Midnight Fantasy review
Britney Spears Rocker Femme Fantasy review
6 Best Britney Spears Perfumes To Mark Your Territory
Viktor and Rolf Flowerbomb review
11 Best Perfumes That Smell Like Rain or Petrichor
Vivienne Westwood Boudoir Review – A Perfume That Smells Like