Britney Spears Midnight Fantasy Review
Britney Spears Midnight Fantasy EDP is the 4th perfume released by the legendary Miss Britney Spears. Despite its name which was derived from Britney Spears Fantasy released earlier in 2005, Midnight Fantasy released in 2006 does not bear any semblance to Fantasy at all when it comes to the scent. Therefore, the juice is new in its own right. Regardless, the bottle is similarly designed with only a change in color as it is a Fantasy flanker. Britney Spears Midnight Fantasy fragrance is a creation by Caroline Sabas.
Britney Spears Midnight Fantasy Notes and Bottle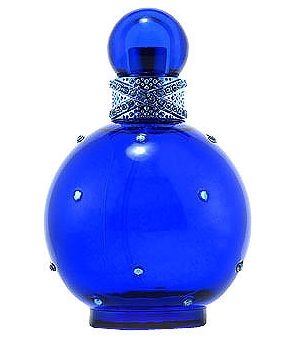 Notes:
Base: Plum, Black Cherry, Framboise
Heart: Night Orchid, Freesia, Iris
Base: Amber, Vanilla, Musk
Britney Spears Midnight Fantasy Review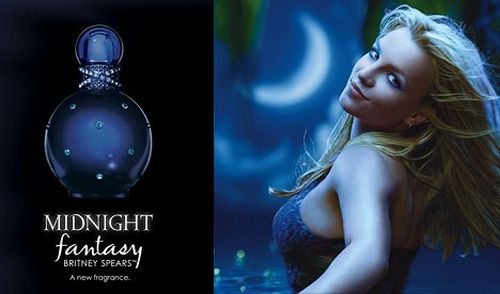 First of all, when you heard of the name Midnight Fantasy, you would think that it would be a sexy, dark, and mysterious night fragrance. This would be in contrast with the delicious blend of cupcakes and fruits of its Fantasy sister. However, I don't find this fragrance "dark" in any way. In fact, it is quite a jovial and young fragrance.
There is a strong scent of plums and blueberries when I first spray it, and the smell pretty much stays the same even after a few hours. Even though Britney Spears Midnight Fantasy smells fruity and sweet, the sweetness is not enough to give anyone a toothache. Thus, if overly sweet fragrance is not your thing, it is not a cause for concern when it comes to Midnight Fantasy.
In addition to the sweetness, I think Midnight Fantasy smells soapy too. Because of its soapiness, my boyfriend thinks Midnight Fantasy smells a little like toilet fragrance. While many users claim that Midnight Fantasy smells like grape Kool-Aid, I have never tried grape Kool-Aid before. Hence, I can't confirm with you whether that comparison is accurate.
The best thing about Britney Spears Midnight Fantasy is its longevity because it lasts so long on my skin. I would say it lasts about 7-8 hours on my skin, and at least 12 hours when sprayed on clothes. Therefore, I do not need to respray this often. If you want a fragrance that stays all day and is affordable, then you may want to try Britney Spears Midnight Fantasy.
Besides that, the sillage is also strong so the people around me could easily smell it. Thus, Midnight Fantasy is worth the price as there are not many perfumes with great sillage and longevity at this price point. Moreover, the pretty fragrance bottle also makes a nice decoration at your dressing table. The nice bottle also makes a great gift especially for a person who is collecting Britney Spears perfume bottles.
Overall, I don't think Midnight Fantasy is a bad fragrance at all. Nevertheless, it isn't a sexy fragrance like its name implied. It smells young and fun so it is very suitable for teenagers. You must love the smell of blueberries and plums to like this fragrance because those notes are prominent. All things considered, it is honestly not among my favorite fragrances by Britney Spears.
Summary of Britney Spears Midnight Fantasy Review
Pros:
Cheap
Cute bottle
Lasts long
Strong sillage
Cons:
May smell like grape Kool-Aid or toilet fragrance
| | |
| --- | --- |
| Sillage | |
| Longevity | |
| Value | |
| Uniqueness | |
Rabbit's Love-O-Meter
Where to Buy Britney Spears Midnight Fantasy
Buy from Perfume.com - FREE Worldwide Shipping with code: FREE69
You might also be interested in:
Britney Spears Rocker Femme Fantasy review
6 Best Britney Spears Perfumes To Mark Your Territory
10 Best Perfume Bottle Designs You Can't Help Admiring
6 Best Light Perfumes For Work